Employer Branding Cards
Good cards for personnel work
What are the cards helpful for?
Do you also think that analog tools sometimes are really good and that playful approaches break the ice? Whether department heads or skilled workers, high potentials or apprentices, with this game you can get into talking about values, attitudes and identification potential more quickly. Socially desirable answers become practically impossible.
The cards can be regarded as "value added cards". In the course of the development, the area of application has "playfully" expanded. The game instructions offer numerous application possibilities in individual and group settings and can be used individually depending on the company and requirements. All terms are listed parallel in German and English. Therefore, nothing stands in the way of workshops with international teams.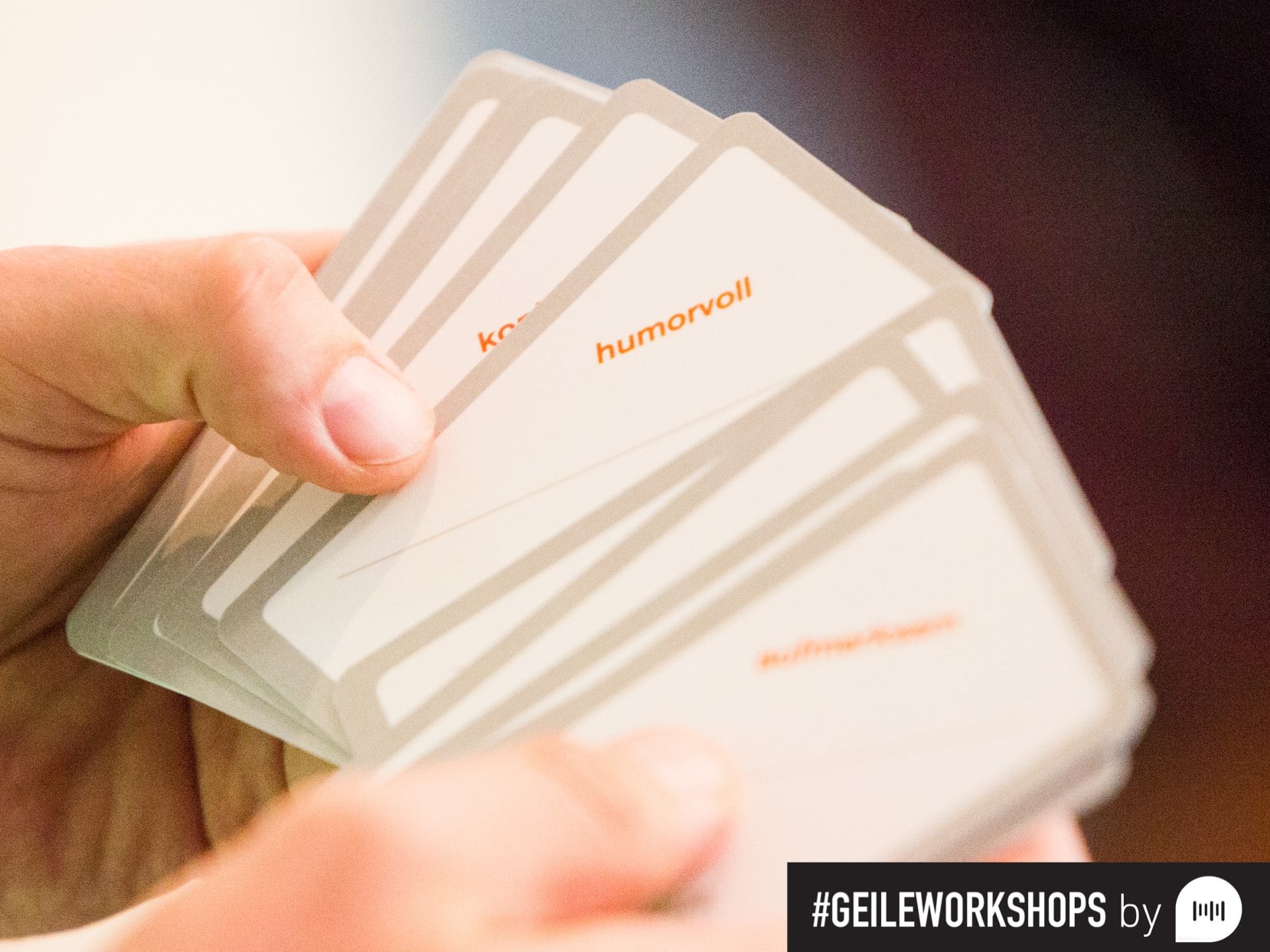 Where can they be tried out?
You can get to know the Employer Branding Cards® and the Junior Edition "Finding & retaining young talent" in an open workshop or in the form of an in-house seminar for the HR team.
The card set comes with a game manual and evaluation sheets – in addition to classic recruiting, the game is also helpful when teams are found or employer brands are created. The range of applications extends from value quartets and value activity to a classic memory. In any case humorous and full of unexpected insights …
We have summarised the details for you here.