Recruiting & Organization: How does the employer brand push HR processes?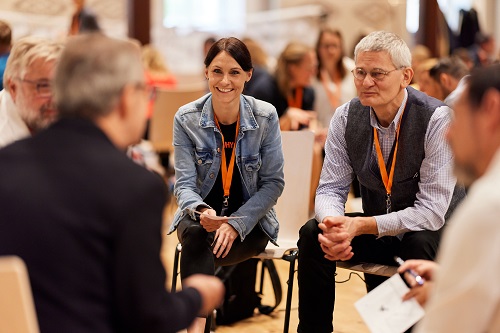 Do you react on demand and get lost in operational recruiting? With us, you step out of this fire-fighting mode. Because: Employer brands develop best along efficient HR processes. Employer branding projects are a good occasion: Let's also take a look at the HR organisation – have all roles and responsibilities been clarified? How much room for manoeuvre does HR have within the organisation? Does HR have the know-how and the capacity for strategic action? Are employees and candidates the focus of HR work?
Strategically position HR-organizations
We find the common thread that employer branding, HR marketing and recruiting pull together to fill vacancies with the right people. This requires new forms of cooperation – also beyond the boundaries of the HR department.
Designing efficient recruiting processes
KPIs are a useful complement to the Big Picture. With a suitable KPI system, we improve the costs and efficiency of your recruiting measures. This way you fill the right channels and lose fewer candidates along the way.
Developing a sales mindset
Not all interviews are conducted or accompanied by experienced recruiters. Through identifire® coaching, managers and junior recruiters learn how they can contribute to a coherent and distinctive candidate journey.