Longing for Belonging – the program for our Jam 2023
How can work environments and corporate culture be designed to turn mere belonging into real commitment? We feel this fundamental question in many current enquiries.
Our answer remains basically the same, even if it is now more pronounced due to a general lack of orientation and depressive mood: only a strong brand can resist the centrifugal forces that resonate everywhere.
"Are we still allowed to do that?"
"Can we even still say that?"
"Will Generation X even want that?"
"Surely that's a data protection issue?"
"We'll never get them into the office again!"
A strong brand means clear messages. A strong brand means leadership. Because attitude provides support – and that's what you need if you want to sustainably inspire people for a cause, a company, a purpose. And this support is also the key when it comes to integrating people who need a second or third opportunity. It is the combination of these " grips" that makes up the corporate culture I feel connected to.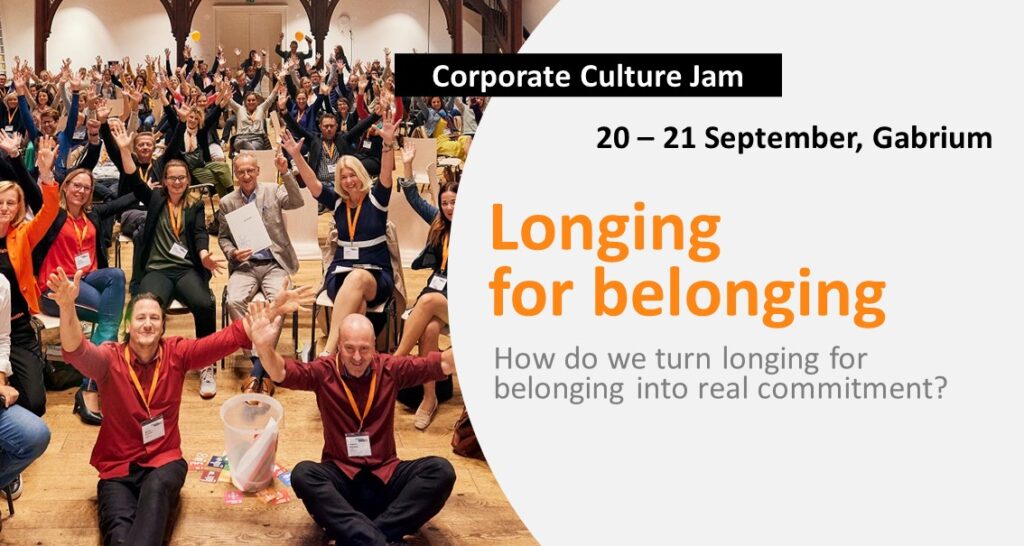 We think these questions have what it takes to jam! Do you? Will you be there on 20 and 21 September 2023 when we dig deeper and discuss more broadly what Longing for Belonging is all about?
Colourfully, we are planning inputs and interactive sessions on:
Green Belonging: How does a climate-conscious corporate culture affect commitment and retention?
Blue Belonging: What are motivational drivers for blue collar employees?
Silver Belonging: What mindset keeps older generations in the workforce?
Pink Belonging: How does diversity management pay off for the employer brand?
Tickets and program
Click here for the program and with this link you can redeem the identifire code ID 960. For our community, this means a saving of EUR 400 on the regular rate.
Questions? Ask!
Do you have another idea for a contribution on this topic? Come, come!
Karin Krobath is looking forward to your suggestions.